Celebrity Honeymoon Ideas for You
Sheila Cannon
Oct 17, 2019
0
Your honeymoon is a moment in life to enjoy champagne wishes and caviar dreams. But that doesn't mean you need a celebrity budget to enjoy a celebrity destination. I can help you relax with incredible dining and luxury accommodations in beautiful environments. Take a look at these honeymoon adventures enjoyed by the rich and famous that are available to you.
Baa Atoll – Maldives
Celebrity honeymoon(ers): Joe Jonas & Sophie Turner, Gwyneth Paltrow & Brad Falchuck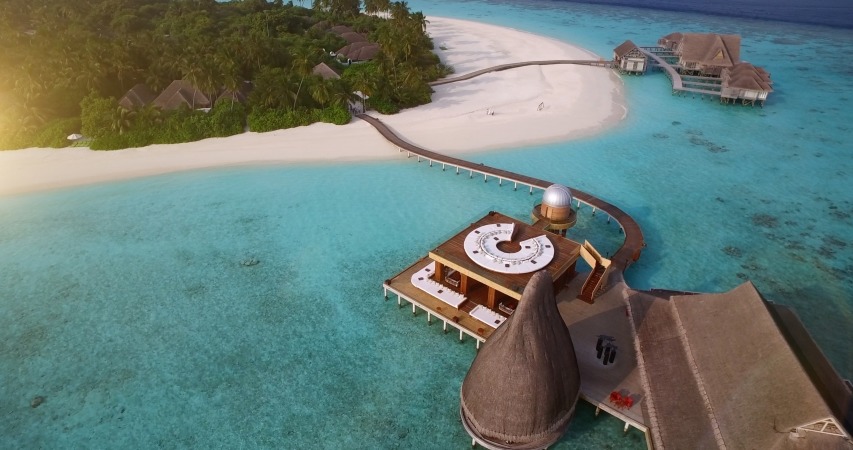 The Republic of Maldives magical destination is found far off the coasts of India and Sri Lanka. It offers you and your new spouse a tropical paradise often overlooked by Western travelers. Its pure white sands rise from the turquoise lagoon offering a beautiful home to some of the most elegant sea creatures on Earth. The list of wildlife includes elegant manta rays and whale sharks that come here annually to feed on microscopic zooplankton. An amazing sight to share with your love! Just off the coast is a once-towering volcano that sank back into the ocean and now offers a dazzling home to fish, sea turtles, and other marine life.
On land you will be experiencing a UNESCO-designated World Biosphere Reserve. Not one coconut, papaya, or mango tree has been moved on the atoll. Your accommodations in paradise can meet a variety of budgets and include the beautiful Anantara Kihavah Villas. This hotel is part of the Grand Luxury Collection and features many different room types such as beach pool villas, overwater villas, and sunset over water villas.
Don't skimp on dining when you have the chance to feast in one of the world's few underwater restaurants! This once-in-a-lifetime opportunity offers grand food and beverage options with unbeatable scenery. Beyond this, there are four other restaurants to choose from along with two bars – all offering a difference ambiance for your relaxed enjoyment. I've dined in restaurants around the world and never seen something like this. I want to go!
Milan, Italy
Celebrity honeymoon: Amy Schumer & Chris Fischer
Home of fashion, history, art, and your honeymoon. The beauty of Milan offers the past of Europe with the luxury and refinement of today's best travel. If you are seeking more celebrity connection, Milan is a gateway to the Italian home of George & Amal Clooney in Lake Como.
There is plenty to do in this debonair destination. Museums, art galleries, and other cultural beacons as far as the eye can see are intertwined with some of the highest Michelin-rated restaurants in the world.
Relaxing your soul and soothing your body can be done in any number of fine hotels that will cater to your needs. One such hotel is the Park Hyatt Milano which offers exquisite villas, fine dining, and proximity to the heart of Milan. I will be staying here in November so stay tuned to my social media channels (Facebook, Twitter, and Instagram) for pictures throughout my stay.
The Park Hyatt's incredible Duomo Suite spans just over 120 square meters of space. Revel in the splendor of walk-in closets, deep soaking bathtubs, and rain showers. Before stepping into Milan, enjoy a unique view from above the Duomo Cathedral. When you're ready to dine, you can choose from four in-house restaurants. You may enjoy a romantic candlelight dinner at VUN Andrea Aprea: two Michelin stars, two glasses of wine, and one unforgettable meal together. Hit the town on other events when you venture forth into the city for one of the world's most scrumptious meals.
St. Barths
Celebrity honeymoon: Kevin & Eniko Hart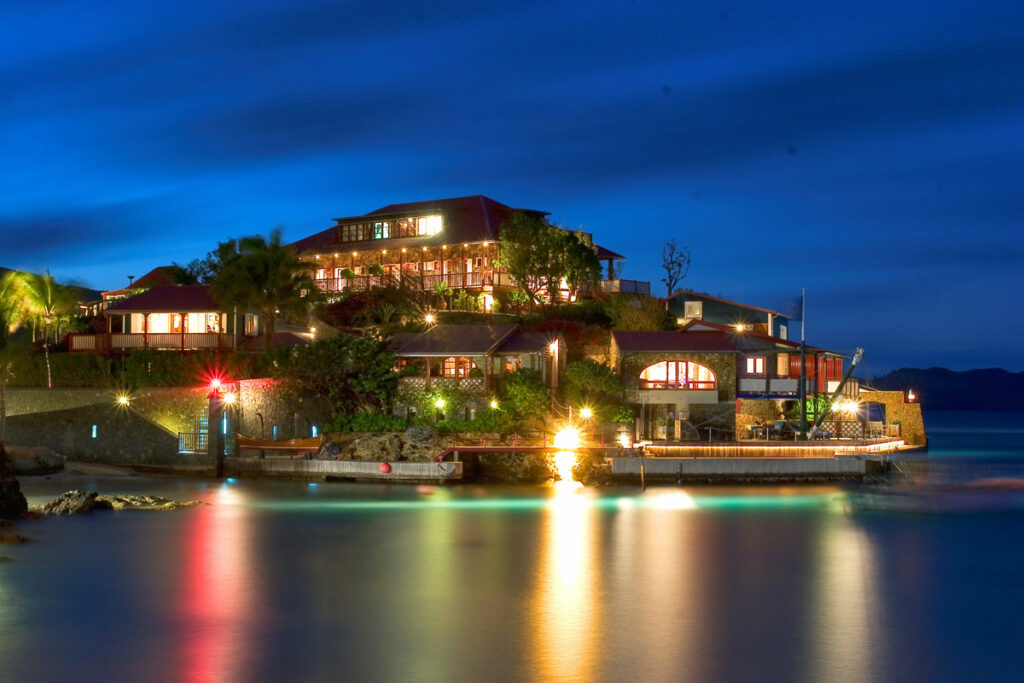 If any honeymoon were worthy of Instagram, it's this one. Thankfully, that's exactly what we all got as Kevin and Eniko Hart shared some beautiful photos of their 2016 adventure as a married couple.
St. Barths is a French territory in the Caribbean. Occasionally spelled St. Barts, it is a well-known celeb getaway. This tropical paradise offers some of the most incredible weather in the world and a level of relaxation rarely found elsewhere. The airport is quite unique and is "YouTube famous". You may have seen videos of people watching plane lands because it is so close.
Kevin and Eniko Hart shared photos of strolls along tan sand beaches, splashes in light blue waters. You can enjoy the same fun in the sun when you stay at the Eden Rock – St. Barths. This luxury hotel literally sits on "the rock" at the edge of the island and is surrounded by shimmering water and amazing coral reefs.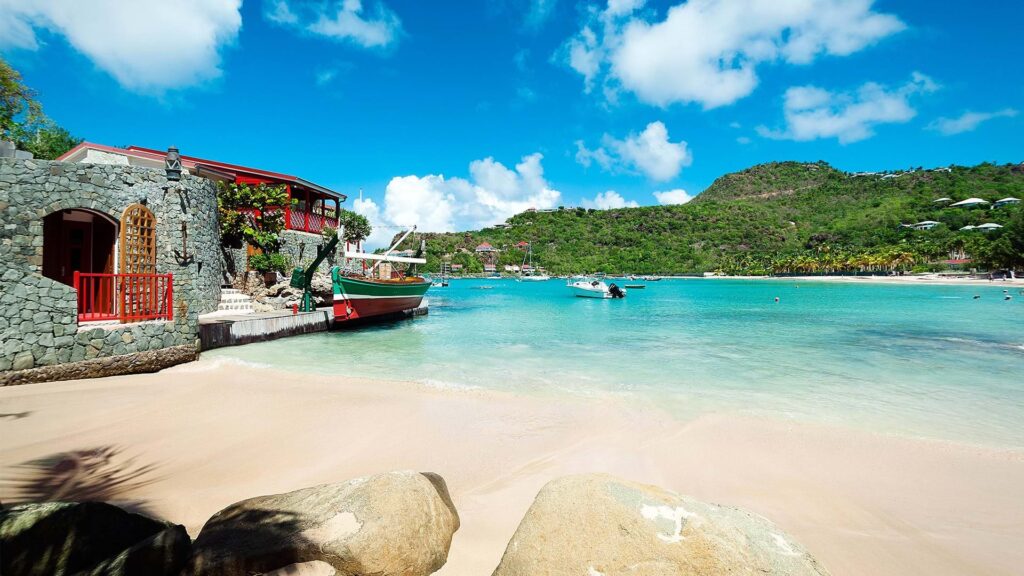 The hotel itself was awarded Conde Nast Traveller Readers' Choice… N°1 Best Hotel in The World 2016. It offers delicious dining in a restaurant and two bars, new spa and fitness amenities including personalized coaching, and 37 different rooms, suites, and villas. You won't go wanting for beachside relaxation because it can be found almost anywhere on the property. You can also enjoy first class shopping, PADI scuba diving, or creative moments in their unique sessions such as "Arts and Artists".
The Celebrity Honeymoon Experience
Regardless of which Tinseltown A-lister you followed on their travels, I can help you discover a honeymoon experience that you and your new spouse will never forget. Let's get acquainted so that I can give you my years of travel experience, accommodation advice, dining decisions, and relaxation remedies for the best honeymoon possible.
Call me today so we can get started. Or click this link to read real client reviews about how I helped them. There are secrets to great travel and hidden amenities for a happy honeymoon. Let's get yours started today!
Let's Work Together !
Schedule a phone meeting with me using my convenient online scheduler.
Click Here to Start
Top 5 Things to Take with You for a Romantic Getaway
Set the Stage for Romance
Use these Ancient Seduction Secrets
Don't Forget the Most Important Item!