For a Sexy & Sensual Honeymoon, Experience Zoetry
Sheila Cannon
Apr 03, 2015
0
Have you heard of Zoetry hotels?  Zoetry means "the art of life", representing the highest level of luxury and offering an entirely new kind of vacation experience.  These resorts are
perfect for couples seeking a supremely sexy & sensual getaway
, special anniversary or honeymoon focused on tranquility, luxury, wellness and nutrition, while being able to partake in unique cultural experiences and events.
These are all-inclusive resorts, but they don't call themselves all-inclusive.  Instead, these intimate, boutique hotels offer "Endless Privileges"; all the luxurious indulgences you want, without the guilt. 
What does this mean?
You'll find amenities here you just won't find at most other hotels:
Complimentary Laundry – imagine coming home with clean clothes and not having to do laundry after a vacation. I'm placing this at the top of my list, because there is something very luxurious about this on vacation
No Check-In or Check-Out Time – arrive and depart whenever you want
Lavish Accommodations – the least expensive rooms come with features like stunning ocean views, furnished terraces and marble bathrooms with sunken tub for two. The most expensive rooms come with features like a private solarium with an outdoor Jacuzzi, electronic curtains, private wraparound terraces with relaxing plunge pool and exclusive Chef-prepared dining experiences
Gourmet à la Carte Dining – enjoy an assortment of healthy gourmet cuisine and beverage selections with no reservations required
Gifts in Your Room – welcome bottle or rum or tequila, bottle of sparkling wine and fresh fruit daily and more
Top-Shelf Spirits – limitless international and domestic cocktails
Complimentary Mini-Bar – in-suite and refreshed twice daily
24-hour Concierge – anytime you need anything, they are there
24-hour Private In-suite Dining – room service attains a whole, new level
Maid Service Three Times Daily – imagine always having a neat, clean room
Complimentary Unlimited Calling – worldwide
Luxurious Bath Amenities – by Bvlgari®
Daily Afternoon Tea – with live plant infusions
Complimentary Well-Being Consultation – 20-minute wellness or fitness
Speaking of wellness, you can experience a new level of holistic well-being at Zoëtry Wellness & Spa Resorts. You'll discover that wellness extends far beyond traditional health, fitness, nutrition and spa approaches.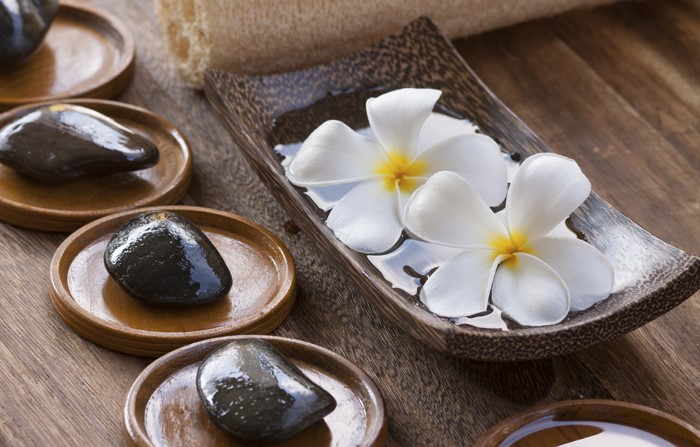 Want to spoil yourselves all day and every day, without feeling like you're going to pay for this vacation when you get home?  With their well-equipped fitness centers you can stick to your workout routine or start a brand new one in the state-of-the-art facilities.  Enjoy nutritious, delectable heart-healthy cuisine.  Get the focus off intake as you pamper yourselves with a day of rejuvenating spa treatments.  Be true to yourselves with menu options including vegetarian, gluten-free, sugar-free, vegan and more. Calm yourselves with daily wellness activities, cultural experiences, excursions and more.
These are not adult only resorts, however they certainly cater to adults seeking a luxurious getaway.  Therefore, normally, you will not find very many children present.
Because they are raise the bar so high, there are only four Zoetry resorts in the entire world; located in Mexico and the Caribbean.  A fifth will be opening in Aruba in 2018.
Zoëtry Paraiso de la Bonita Riviera Maya, Mexico – a luxurious, secluded retreat combining holistic wellness, tranquility, and romance. Perfectly situated along Cancun's famed Riviera Maya, this AAA Five Diamond resort of twelve consecutive years offers magnificent ocean views with unique and eclectic décor from all around the world, including original art and antiques.
Zoëtry Villa Rolandi Isla Mujeres Cancun, Mexico – a luxurious, secluded retreat, idyllically located on the exclusive island of Isla Mujeres. This 35 oceanfront room haven features gourmet dining, a Thalasso Spa and deluxe yacht services.  Only 25 minutes from mainland Cancun.
Zoëtry Agua Punta Cana, Dominican Republic – 96 luxurious, cane-thatched suites with hardwood floors and natural stone accents, located on a palm-studded white sand beach with crystal clear waters just an hour from the Punta Cana International Airport.
Zoëtry Casa del Mar Los Cabos, Mexico – a 53-suite, hacienda-style, beachfront, boutique hotel, situated in a stunning landscape where the desert meets the white sand and turquoise waters of the Sea of Cortez. Graceful arches, cobbled courtyards, tiled fountains, lush tropical gardens, and 4 swimming pools create a totally romantic atmosphere.  This resorts renovation has experienced an undefined delay.
The resorts also offer special romance packages, a collection of unique packages and extras for anniversaries, lovers, weddings, honeymoons and vow renewals.   Each is designed to provide the ultimate experience you won't find anywhere but on a Zoëtry Wellness & Spa Resorts getaway.
I'm Sheila Cannon and I help career focused couples, who have no time to plan, have the honeymoon, destination wedding or romantic vacation of a lifetime custom designed for them without them having to lift a finger.  If that's you, click here to get started putting me to work for you!
Let's Work Together !
Schedule a phone meeting with me using my convenient online scheduler.
Click Here to Start
Top 5 Things to Take with You for a Romantic Getaway
Set the Stage for Romance
Use these Ancient Seduction Secrets
Don't Forget the Most Important Item!